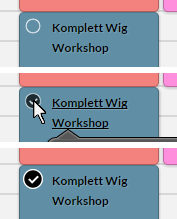 For a mobile friendly version of the schedule, please click here!!
Want to know how to create a personal schedule of Genki 2017 events? It's as easy as 1-2-3.
Log in to Sched with your email or Facebook.
Add events to your personal schedule by clicking the circle next to the event name.
View your personal schedule by hovering your profile picture and clicking My Sched.